Having tons of choices can be a real nightmare as it makes it hard to decide and choose what's best. If you have list and CBDpure is on it, then this review will help you select and decide better. CBDPure, as a brand, started in 2016 with a vision to provide high-quality CBD oils. And when we look at the customers' reviews and satisfaction ratings, they are doing pretty good. Like other major players, CBDPure uses hemp, which is grown organically without the use of chemicals and pesticides. The brand outsources it hemp from the farms in Colorado. Each batch of processed product goes through testing. Although these results are not openly available on the website, the users can access them upon request.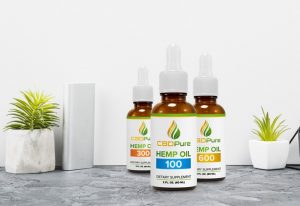 About Customer Service:
The brand is known to be quite responsive when it comes to customer support. Whether it be regular mail or an e-mail, they respond to all queries and requests. They also have a dedicated support feature on their website that makes it even easier for customers to access info and clear doubts. The other two critical sections of their site are the 'testimonials' and 'FAQs.' They have answered all the frequently asked questions with proper explanations which makes it easier to remove preliminary queries. The testimonials section is full of reviews by actual existing consumers. Overall they are quite active when it comes to consumer service. 
Products offered by CBDPure
CBDPure Hemp Oil:

Buy Now
All the tinctures that CBDPure produces are free from any form of artificial ingredients that might contribute to less effectiveness and lousy health. This can be made sure of by doing a colour analysis. The colour of the oils from CBDPure are golden yellow, which is usually the outcome of CO2 extraction. In CO2 extraction, oils are extracted by inducing pressures and temperatures, and this is considered the safest method to extract cannabinoids. These oils come in 3 concentrations. Beginners can consume the mild 300mg version that has around 10mg per serving. If you want to go one step ahead on the dose, you can use the 600mg variant that has 20mg per serving. Then comes the brand's most potent option, that is the 1000mg giving 33mg per serving. The oil has a natural hemp oil smell, and due to micro-filtration, the tart like smell is absent. Overall it is a robust product which is used by a lot of consumers. You can buy it at
https://www.cbdpure.com/cbd-oil.html
CBDPure Softgels 750: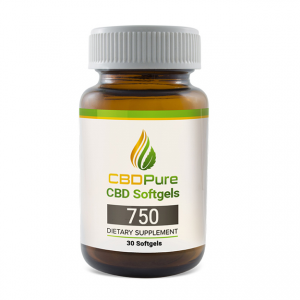 Buy Now
These are capsules which can be taken as a whole. They come in 30 tablet packing, each serving having 25mg of CBD. This makes it even more potent than the 600mg oil. On yop of that edibles are known to provide exact amounts, and there exist no issues like difficulty in calculating drops etc. These capsules can be confidently consumed in public and attract no attention. You can buy Softgels at
https://www.cbdpure.com/softgel-750mg.html
CBDPure Muscle and Joint Formula: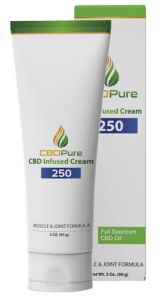 Buy Now
This is a type of topical that is produced with a mixture cum fusion of menthol, white willow barks and CBD. This, when applied to the affected region, can help in relieving the muscle and joint pain. It comes in a 90gm packing with 250mg of CBD. You can buy it at
https://www.cbdpure.com/muscle-joint-250.html
PROs of CBDPure
Consumer satisfaction

– CBDPure boasts money back gurantee on its products, and confidence like this is rarely seen in any other brand. This helps build up trust. Consumers are allowed to return the product within 90 days if not satisfied. Also, the brand has active consumer support.

Reliable Testing

– The brand uses the services of the most trusted third party certifier in the country, i.e. SC Labs. Every batch is tested, and test results are confidently boasted on the website. 

Affordable Pricing 

– CBDPure offers top-notch full spectrum CBD at really competitive prices. Due to this, CBDPure offers one of the best values in the CBD industry. 

CO2 Extraction

– This is one of the best and most trusted methods of extracting CBD and involves close to zero use of chemicals or additives. 

Organic

– The hemp that this brand uses is outsourced from organic farms of Colorado, and all the testing is done for traces of chemicals or fertilizers.

Colour

– The oil has a golden yellow colour which shows the elite quality of oil and that no plant particles have contaminated the oil. This colour is Lack of Variety – achieved due to the CO2 extraction process. 
CONs of CBDPure
Lack of Variety –

Although the products are outstanding but still what the brand lacks is variety both in terms of products and concentrations. Also, there is no variety available in terms of falvors. Although its oil has a natural taste due to fine extraction, it is not a motivator for long term use. 

Shipping –

CBDPure has no international shipping as it only ships within the USA and also to the UK. 
Conclusion:
When it comes to dosage and strength of the products, CBDPure is the right choice. It has the right concentrations for different levels of users from intermediate to experienced. They also provide some of the purest forms of hemp oil, and if you have a tongue for natural flavour, then CBDPure is the brand to go with. They also provide sufficient information related to their products and also have applaudable consumer service. However, if you as a user want a variety of products, then CBDPure might not be of your interest. But they provide a money-back guarantee that can help the consumers to test and then use the products. Overall it is a trusted brand with high-quality, potent CBD products.